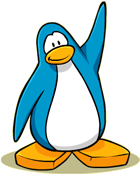 I think it's a good time to stop.
I'm not updating and taking care of VIPenguin anymore, there are less and less users playing VIPenguin.
The dedicated server costs me more than I can get with VIPenguin today.
Also, I'm not interested in making CPPSes anymore.
VIPenguin was a really great experience to me, I learned a lot.
If you still want to play Club Penguin, you can play
FreePenguin
, an other great CPPS with a lot of great and free features.
Thank you for playing VIPenguin !
- PliC
You will be redirected to FreePenguin.xyz in

30

seconds.